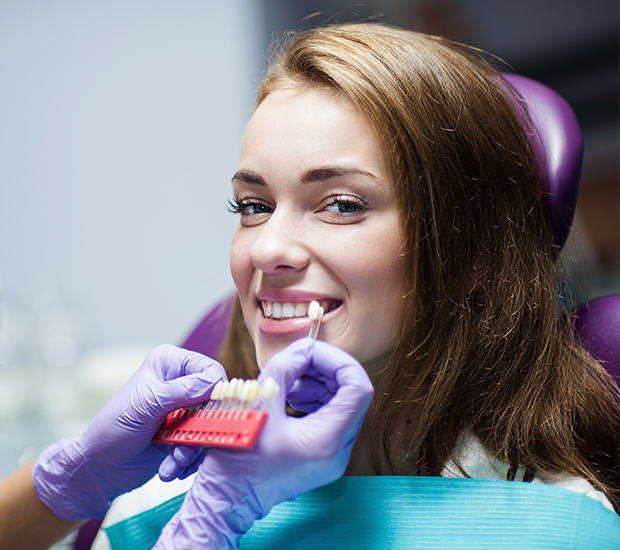 Teeth Whitening at Home
Flushing, NY
Teeth whitening allows patients the opportunity to brighten their smiles. With so many whitening products on the market, choosing the right one can be challenging. At-home teeth whitening kits allow patients to receive treatment in the privacy of their own homes.
Teeth whitening is available at Matthew J. Clemente, DDS in Troy and the surrounding area. Our team can help you review your options for professional-grade whitening procedures. We offer a wide range of dental services, including cosmetic treatments. Call us at 518-237-2202 to learn more.
Benefits of At-Home Whitening Kits
Many patients prefer to perform tooth whitening in their own homes. At-home treatments allow patients to brighten their smiles on their own schedule. In addition, patients can whiten their teeth gradually using professional-grade whitening gel.
Compared to in-office treatments, at-home kits include a lower concentration of peroxide. These gels take longer to deliver results but may help patients avoid sensitivity. Whitening treatments sometimes trigger discomfort along the gum line. Using less concentrated gels can make teeth whitening more comfortable.
"At-home treatments allow patients to brighten their smile on their own schedule."
Choosing an At-Home Whitening Kit
Patients have many options for at-home whitening. Most drugstores offer a range of over-the-counter products. These strips, toothpaste, and mouthwashes can help keep your teeth bright. However, they are not strong enough to remove stubborn stains.
At-home kits provided by a dentist's office are different. These kits include specially formulated peroxide gel to erase stains caused by food and drink. At-home whitening kits can also remove stains that may develop due to aging.
Dentists begin by taking impressions of the patient's teeth. Next, the dentist sends these measurements to a lab. The lab produces customized whitening trays that fit over the patient's top and bottom teeth. Patients insert a thin strip of whitening gel into each tray and wear the trays for 2-8 hours per session.
Treatment plans can vary depending on the condition of the patient's teeth. For example, some patients may keep them on for an hour or two daily for about a week. Others may wear their trays overnight for 2-4 weeks. Our dental team can provide personalized recommendations for wear duration.
"Treatment plans can vary depending on the condition of the patient's teeth."
Steps for Using At-Home Whitening Kits
Patients begin by brushing and flossing their teeth. Next, they prepare the whitening trays with a small amount of gel. The instructions included in each kit explain how to use the whitening gel. Instructions may vary depending on the type of kit or the patient's individual dental needs.
Patients should avoid using too much gel. If gel seeps over the edge of the tray and onto the gums, wipe it off immediately to prevent sensitivity. Use less gel during the next whitening treatment.
Patients may wear their trays for only half an hour during their first treatment. Therefore, patients should watch for tooth sensitivity during the first few rounds of treatment. If sensitivity develops, the dentist may switch to another whitening gel. If no sensitivity occurs, patients can increase treatment duration and frequency.
Treatment may continue for a few weeks. After that, the dentist may recommend performing daily treatments or wearing the trays a few times a week. Once patients reach their desired tooth shade, they can stop routine treatment, but occasional touch-up treatments may prolong results. The dental team can let patients know how often to perform touch-ups.
"Therefore, patients should watch for tooth sensitivity during the first few rounds of treatment."
The Right Candidate for At-Home Whitening
At-home kits are suitable for many patients, but some may achieve improved results through in-office whitening. In-office treatments might be a better fit for patients with complex dental needs. For example, if the patient has had reconstructive work or oral injuries, they may need additional care. Keep in mind that whitening gels do not work on artificial teeth. Our dental team can help patients choose a whitening treatment that removes stains from dental prosthetics.
"For example, if the patient has had reconstructive work or oral injuries, they may need additional care."
Follow-Up Care
Patients should continue to visit the dentist for checkups and cleanings. The dentist may also schedule an appointment 2-4 weeks after the patient begins at-home whitening. During this visit, the dentist assesses the patient's teeth and determines whether the whitening gel is working as expected.
The dental team also helps patients decide when to stop using their gel. Dentists may take photos and provide swatches to help patients track their results. Swatches help patients determine when they have reached their desired shade.
The dentist may also schedule an appointment 2-4 weeks after the patient begins at-home whitening.
Learn More About Teeth Whitening At Home
At-home teeth whitening kits can remove stubborn stains and provide a uniform appearance. Whitening kits can fit into your schedule and provide flexible treatment.
If you have questions about teeth whitening, let Matthew J. Clemente, DDS in Troy help. Call us at 518-237-2202 to learn more about our services and policies.
Check out what others are saying about our teeth whitening and restoration services on Yelp: Teeth Whitening Troy
Teeth Whitening FAQ
Q. How does at-home whitening compare to in-office whitening?
A. In-office whitening procedures are generally completed within one hour. At-home whitening may take several weeks to deliver results. Patients who want immediate results may find in-office procedures attractive but remember that they tend to have a higher price tag. Cost-conscious patients may opt for at-home kits instead.
Q. When will I see the results?
A. With at-home whitening kits, most patients notice results within one week. However, patients may continue treatment for 1-3 additional weeks. It may take some time for patients to reach their desired shade. Our dental team can help you plan your treatment and determine when to stop using the whitening gel.
Q. What should I do if I experience tooth sensitivity?
A. Sensitivity is a common side effect of many whitening products. Contact our office if you experience sensitivity while using an at-home whitening kit. The dentist may suggest a different gel or shorten the time you wear your trays. Specialized products like toothpaste for sensitive teeth may also help.
Q. How much does teeth whitening cost?
A. Costs can vary. As a rule, at-home whitening kits have a lower price tag than in-office procedures. Keep in mind that insurance providers usually do not cover whitening treatments or at-home kits. Our office can provide more information about paying for whitening procedures.
Q. Can I eat and drink while wearing my trays?
A. Patients should refrain from eating or drinking while their trays are in place. After removing your trays, avoid dark-colored food and drink for several hours. Beverages like red wine, coffee, and tea can stain your teeth.
Questions Answered on This Page
People Also Ask
Definition of Cosmetic Dentistry Terminology
Bleachorexia

Bleachorexia is when people continue to abuse teeth whitening solutions without consulting professionals, causing significant damage to their enamel and gums in the process.

Carbamide Peroxide

Carbamide peroxide is a solution that contains hydrogen peroxide and can help to whiten teeth.

Cosmetic Dentistry

Cosmetic dentistry is generally used to refer to any dental work that improves the appearance (though not necessarily the function) of a person's teeth, gums and/or bite.

Deeper Teeth Stains

Deeper teeth stains are stains that require professional oral health services and can result from certain foods, beverages or improper oral hygiene.

Dentin Hypersensitivity

Dentin hypersensitivity is when the enamel wears down on the tooth enough that the dentin faces exposure and will cause great levels of pain when a person applies pressure to the tooth or drinks hot/cold beverages.

Dentist

A dentist, also known as a dental surgeon, is a doctor who specializes in the diagnosis, prevention, and treatment of diseases and conditions of the oral cavity.

Hydrogen Peroxide

Hydrogen peroxide is a chemical compound in teeth whitening solutions that patients use to whiten the shade of their teeth.

Relief ACP

Relief ACP stands for amorphous calcium phosphate, which helps to relieve the pain in sensitive teeth in a gel form.

Stained Dentin

Stained dentin can result from certain foods and beverages with a lack of proper brushing. Dental professionals can provide whitening treatments to brighten the teeth.

Surface Enamel

The surface enamel is the hard outer shell that protects the dentin and pulp of the teeth. The enamel is the surface that people see when one smiles.

Surface Teeth Stains

While surface teeth stains can be inevitable with age, certain foods and beverages will only promote discoloration and faded teeth.

Teeth Whitening Concentrate

Teeth whitening concentrate is the bleaching agent that whitens the shade of teeth, which is more effective from a professional and not a general store product.
Back to top of Teeth Whitening
Recent Posts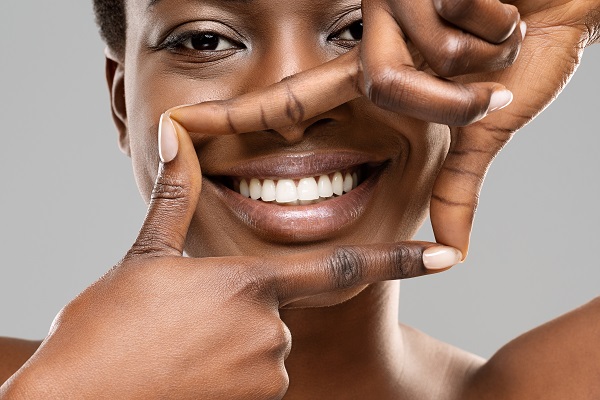 If you feel more confident with whiter teeth and a brighter smile, then you should consider teeth whitening as a way to improve your smile. Teeth whitening is an in-office procedure that is safe and produces quick results that can last for a year or more. There are many benefits to teeth whitening from a general…
Explore additional topics covered on our website: